Xbox 360 - Guitar Hero 3 Les Paul Fix
-Supplies-
Guitar Hero 3 Guitar
Torx driver
T8 bit (I think that's the size)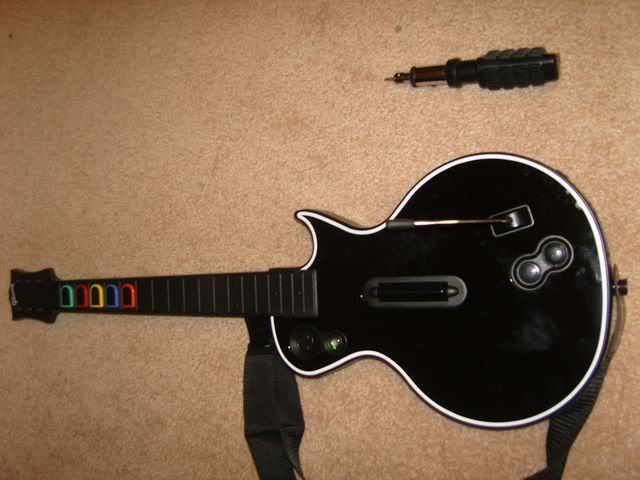 -Step 1-
Removing the fret board from the guitar:
This step is very simple. Simply flip the guitar over and push the lever from one side to the other (left to right.. up to down.. depends how you're looking at it). This will unlock the fret board, allowing you to pull the fret board away from the guitar.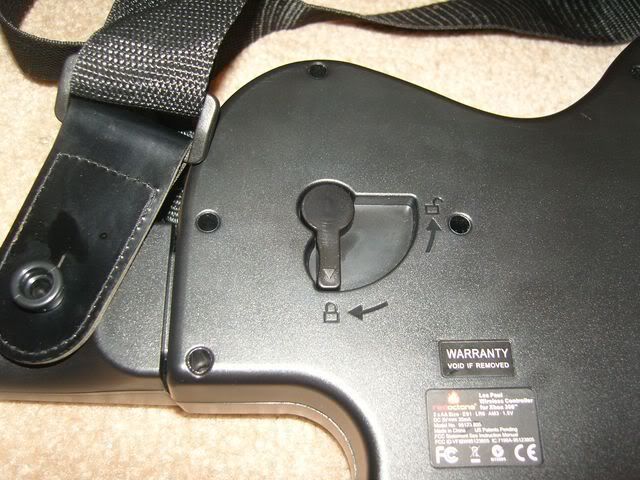 -Step 2-
Unscrewing 2 screws:
In this step, you remove 2 screws using your T8/torx driver. They're located here-
-Step 3-
How the fret board/guitar works:
Basically, there's a green PCB (Printed Circuit Board) on the end of the fret board with 8 "golden" points. In the receiving end of the guitar, there are 8 metal pins. When the fret board is inserted into the guitar, the 8 metal pins in the guitar make contact with the 8 "golden" points on the fret board. We'll be working with the green PCB.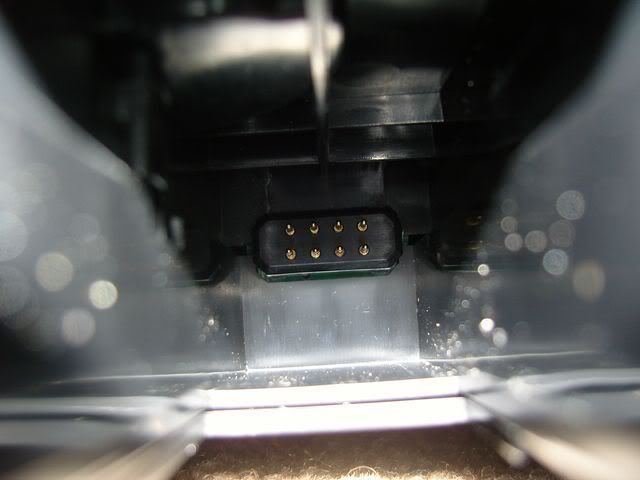 -Step 4-
Finding the "tabs":
Basically, the green PCB is secured by 4 tabs. There are tabs in the bottom left corner, bottom right corner, upper left corner, and upper right corner. What were gonna do is move the PCB IN FRONT of the tabs. By "in front," I mean in the direction of the guitar (if it were being inserted into the guitar) The tabs are indicated by the red arrows-
"Bottom" tabs:
Different angle:
"Upper" tabs: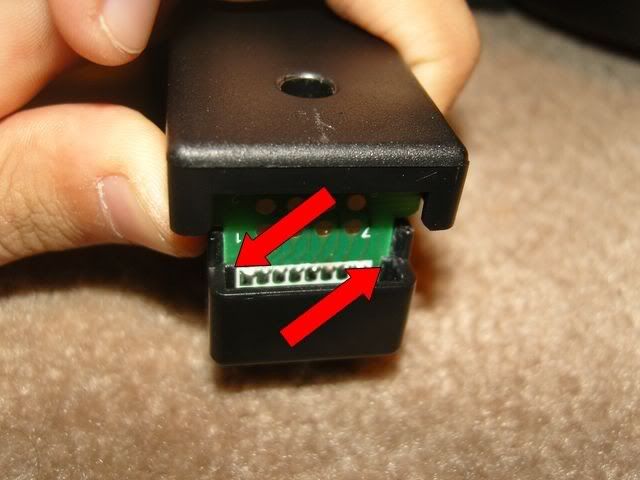 -Step 5-
Moving the PCB:
So here comes the actual fix. Since you already removed the screws in step 2, all you have to do is carefully pry the 2 halves the fret board open. As in, grab the "top" of the fret board and pull it upwards; Grab the "bottom" of the fret board and pull it downwards (This may be easier to do with just 1 hand, seeing as how you'll need the other). With your free hand, grab/finagle/move the green PCB in front of the tabs. I found it easier to do the "bottom" of the green PCB first, then do the "top." It should look like this-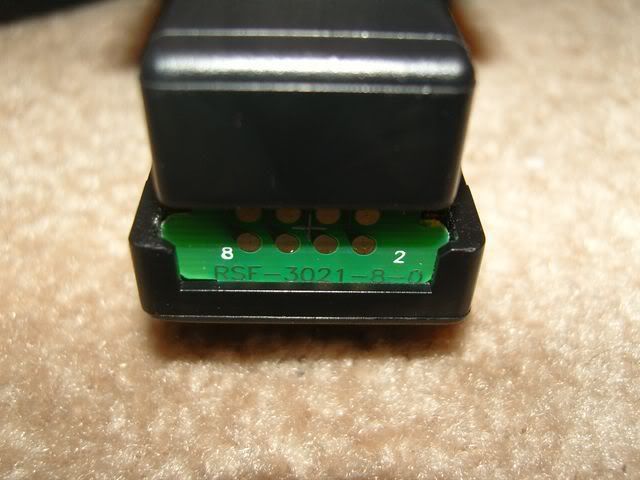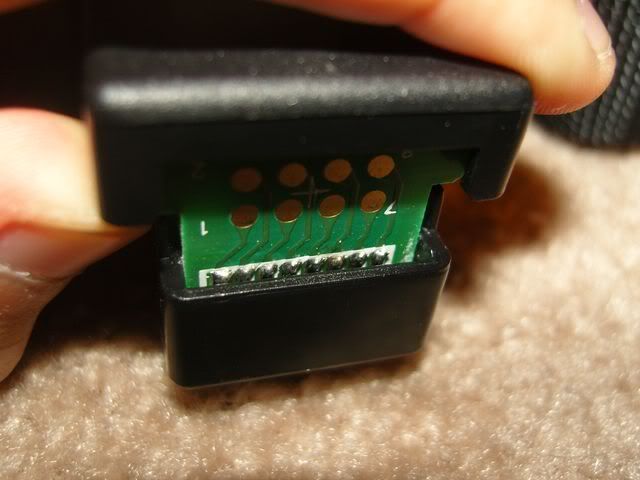 *Notice- the tabs are no longer present because they're located behind the green PCB*
-Step 6-
Putting the fret board back together:
Now that the green PCB is in its new position, make sure the fret board is securely and properly closed. Now take the 2 screws from earlier that you removed and screw them back in. Now slide the fret board into the guitar, kick on your 360, and test it out!
IF this doesn't work, you may want to completely take apart the fret board and take a look at the wiring inside. I found this-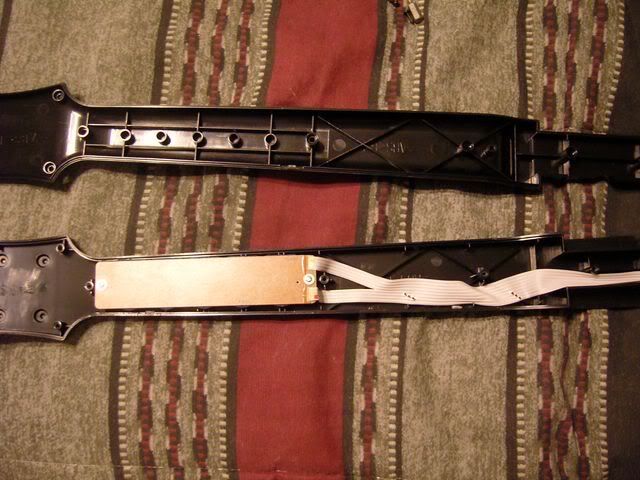 Although it looks as if the "pins" are strategically placed, I'd double check.. perhaps even remove the wiring from them to get this-